Being able to speak another language opens doors for you in business and travel. There are various platforms or ways through which one can learn a new language. The latest addition to all the learning platforms has been that of podcasts.
For those who are new to the world of podcasts let me make it clear to you all what podcasts exactly are. In simple words, a podcast is a series of episodes. These episodes are audio files that are likely stored with a podcast hosting company. Another significant thing about podcasts is that you can subscribe to them, which makes it easy to get notified (via your favorite podcast app) when new episodes come out.
Whether your goal is to become fluent in a language or learn just enough to impress your international clients, there's a language-learning podcast that suits your needs. They're not limited to major world languages, and the formats go beyond digitized versions of traditional language courses.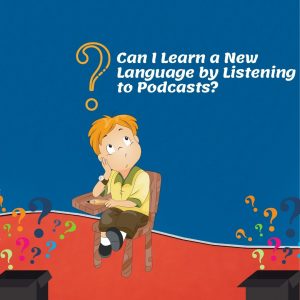 Podcasts are one of the first places I turn when I'm starting in a new language.
Why? Because I've found that speaking from day one is the best way to learn a language. Podcasts give the opportunity to listen to your new language being spoken. As you listen, you'll learn correct pronunciation.
The best podcasts are structured to guide you on a journey in learning your new language. As you follow each lesson, you'll build upon what you previously learned.
I would never recommend that anyone learns a language only by listening to podcasts. Podcasts are a vital tool in the language hacker's toolbox, but they should never be the only tool you use.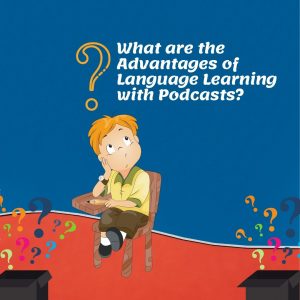 Podcasts give you a flexible and manageable way to learn languages. Podcasts are great because you can learn on the go. You can download language lessons from iTunes or your favorite podcast provider, then listen on your Android smartphone, iPhone, Windows phone, or tablet.
There are several podcasts that are great for learning a new language. From phrases to proper pronunciation, these podcasts can help you sound like a native speaker in no time. Thanks to podcasts, there's an unprecedented variety of resources for learning a language, available on demand. While audio language education dates back to the days of cassette tapes, there are far fewer obstacles to the production and distribution of podcasts. With podcasts, you can learn while you're doing other things. You can learn a language while commuting to work, walking the dog, cleaning the house, or making dinner.
I also like podcasts because, unlike with buying a full course, you can choose which lessons work for you. Whether you need to learn about ordering food in a restaurant, talking about your work, or sharing stories about your travels, you can find a podcast lesson that will teach you what you need to know.
Do let me know if you have ever learned anything through the medium of podcasts. Also, would love to read your views on podcasts and do recommend your favorite podcasts in the comments section will surely give it a listen.