I saw this posted recently by a friend on Facebook. "The art of knowing is knowing what to ignore." I appreciate the simplicity of this proverb and how it depicts the lens through which we each view life, and what we see or do not see.
Ever since I read this proverb it has been playing on my mind. It is a simple proverb and yet, as is often the case with great poets, it contains a world of knowledge in it and the secret to a happier and more peaceful life.
This is an amazing proverb which tells us the best way to educate ourselves with a great way. The Art of knowing means the best way to seek knowledge and information without losing time and energy. … it's definitely an Art to know what you want to know and what you want to ignore.
If we want to know something about the truth, we must select all information, and we must dare to ignore what is unimportant, do you know why we must do such a thing because every quality of information we accept, the main reason we need to select the information because it will influence our future, including our habit, attitude and thought.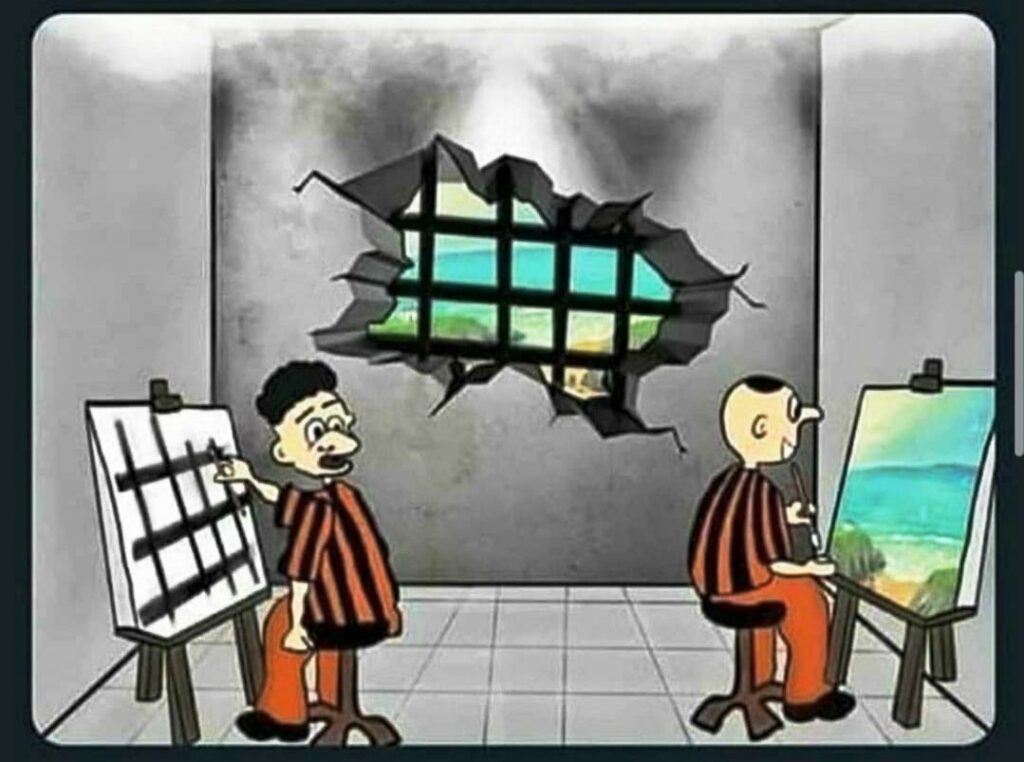 Like the two prison inmates in the comic above, the lens we interpret our situation, circumstances, and life directly influences our lives and how we enjoy or detest its experiences. Our lens is critical to our ability to find the internal and external resources we need to succeed, whatever success means to us personally.
As a child, I heard a story of the triple filter test. It speaks of a man who met Chanakya the great philosopher on the road one day. The man wanted to tell the philosopher something pertaining to his friend. The philosopher stopped the man before he could speak, requesting him to put what he was about to relate through three filters- first: whether what he was going to say was true or based on mere hearsay; second: whether it was something good about his friend; and the third whether it would be useful to the philosopher or help in any way knowing what the man had to say. Since the man failed all the three filters, the philosopher bid the man not to tell him anything at all and continued with his work.
This story sends out an important message: before we accept what is told to us by others, as also before we say something about others, we need to pass our words through the same three filters. Anything that is not a validated fact is not constructive in making us or the other person better has to avoid completely.
There are several ways by which one can cultivate the art of filtering what to keep and what to ignore. Character building is a constant process, as life itself is a constant flow and presents new experiences and learning at every step. The practice of virtues has to become a part of our daily life. As we progress, starting with our thoughts and spoken words, our actions follow suit. The mind becomes clear and instantly knows what is worth paying attention to and what we must ignore. In fact, the art of "knowing" becomes a natural outcome of practicing these virtues.
How do you decide what is important for you, and what is unimportant for you? Do you have any filters like the ones Chanakya gave the man? Feel free to share your insights in the comments box below.