With immense happiness I would like to introduce you to Author Antar Atreya was born in Tezpur, Assam and is a graduate in Economics from one of India's premier institutes, Ramjas College. Right after his graduation, he instead of taking on a secured route for livelihood he choose to become an author.
Antar is passionate about reading and writing since his childhood. Antar has taken inspiration from his parents who used to write poems to each other during their pre-marital days, he truly discovered the power of the written word at the innocent age of nine.
What started as a curious intrest turned into something much more serious and intense as Antar wrote his first book at the tender age of just fourteen years. A book of short stories that had a perfect blend of horror and suspense, he had managed to sell over five hundred copies of the book all over Assam.
The positive response of these initial years gave him both the courage and motivation to go ahead and live his dream. Though the writer in him did take a short hiatus in the coming years but he simply couldn't stay away from the charms of writing for long.
Antar has won several literary events and has a long publishing history in various print forums. His first book was CLASSIC SUSPENSE STORIES, published when he was just 14. He is also the winner of a contest with ITC Engage and became a co-author with Durjoy Datta and others for the book 'Pocketful O' Stories' published by Penguin Random House India.
Antar Atreya is back with his latest book, Chronicles of the Mortal Vishnu; a book that has been hailed as one of the most anticipated reads of 2019 by a number of leading media portals. The author has also been featured by prominent media houses like New Live Channel, Ten News Video, Daily Hunt, Outlook India, Business Today, Telly Buzz, etc.
In Chronicles of Mortal Vishnu, Antar takes inspiration from Hindu mythology and its many characters and weaves around it a fascinating saga that is a near-perfect blend of fantasy and mythology. An atheist who until very recently did not believe in God, religion and the inspiration for this book came to Antar as he started exploring the world of yoga, spirituality and Hindu mythology.
Passionate and indulgent, in between all the writing that he does, Antar manages to take time out for the things that he loves including storytelling sessions. In an interview with Monideepa Mrinal Roy (The Keen Writer) Antar Atreya shares several interesting facts about his journey.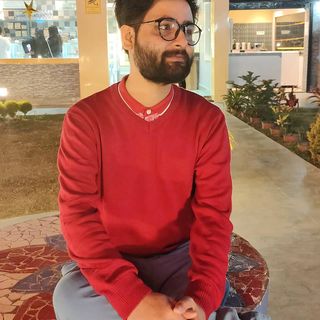 Tell me something about yourself? Who is Antar Atreya is as a person?
As a person, I am inquisitive, thoughtful, rational, loves learning but anxious and strong-headed. I'm someone who trusts a lot in willpower, and I am never extremely rigid about things. I try to be a person who can understand and empathies with others when necessary.
You started writing at a very young age and published your first novel at the age of fourteen. Who has been your biggest support in your journey?
Undoubtedly my parents have been my biggest supporters, and actually, they encouraged me to read and write. They believed reading opens up your mind, and writing lets you be more observant and expressive.
Which is your first and/or most precious memory of books?
The most precious memory of books for me has to be holding the printed copies of my debut novel, Chronicles of the Mortal Vishnu, for the first instance. Apart from that, I remember that in the seventh standard, when I read Agatha Christie's The Murder of Roger Ackroyd, I was bewildered that how could a story give an adrenaline rush and stun you!
Have you always been more inclined towards fantasy fiction or is it something that you indulged in recently?
Until a few years back, I did not enjoy fantasy stories. But things changed after watching certain fantasy movies like The Marvels, Baahubali, LOTR, and I realized how an entirely new world and different interesting characters could be created in a fantasy.
What makes writing a fantasy different from writing a regular fiction?
Writing fantasy is more about imagination and creativity than research and being technical. It is more liberating, but there is a responsibility to provide strong reasons for every concept created and you need to be better at connecting dots.
What is the best feedback you have received from readers up till now?
Many compliments and reviews from media, readers, and critics have made me so happy. Probably, a top critic calling it like a Baahubali-like epic and an English Literature Masters' student doing her project on my book has to be the top two dearest feedbacks.
How does it feel to receive the "Best Mythology 2019 for Crossword Bestseller- Chronicles of the Mortal Vishnu?"
It gives me a sense of confidence that I can go ahead full-time in this domain.
Tell us something about your latest book, ''Chronicles of the Mortal Vishnu.'' What should the readers expect from the novel?
My latest book, Chronicles of the Mortal Vishnu, is a new mythological fantasy story set in the next Treta Yuga. Readers can find adventures, politics, wars and battles, rationality behind concepts seen in Hinduism and twists and turns in the book. It is a larger-than-life story but with characters that can be felt.
What is the one thing or habit that is game-changer in your life?
Since the release of the book, I have inculcated in myself the ability to not rush into things and be patient. And I've realized being calm gives you a solution-centric approach to everything in life.
Is there any tool or app that is helping you to stay productive?
No. I am old-school here. I make a schedule like a school kid and try to stick to it.
I would like to know about the process. What I mean by process is that since you are a writer, is there a process or ritual that you follow while writing?
The writing process is something personal to every author. For me, it depends on my mood. But yes, before writing a scene, I imagine it entirely and try to feel the scene and gauge how it'd seem like.
If you have to start your life journey, all over again what are the three things that you would have done differently?
As a kid, I was very impatient, so I'd have changed that. I was also short-tempered and arrogant until a few years; hence would have changed it as well. Finally, I'd have taken up writing books earlier, like maybe I'd come out with my debut novel while being in college.
Are there any new projects that you are working on currently?
I am working on my second novel. It is also a mytho-fantasy but a reimagination of a significant episode from Hinduism. It is about a war between two Gods for love!
Imagine that you are standing on the stage of world's largest stadium ever built which has the capacity to fill millions of people and every single seat in the stadium is filled. What would be your message for the people seated?
To speak to such a huge crowd and to get that opportunity is a surreal thing. It'd be injustice if I answer it now as to give a message in such an ambience would require much thought and deliberations.
How can people get in touch with you?
Instagram is the best place to connect with me as I'm most active there. Readers can find me by @authorantaratreya
Below is the trailer of Antar's book Chronicles of the Mortal Vishnu
You can click on the link below to purchase a copy of Antar's book Chronicles of the Mortal Vishnu