Born and brought up in Dehradun, Deepak Ramola is a United Nation speaker, two times TEDx speaker, an educator, a writer, actor, lyricist and a gold medalist in Mass Media studies from the University of Mumbai. Meeting different people and sharing their life lessons is Deepak's passion
Deepak is the founder of "PROJECT FUEL". FUEL is the acronym for "FORWARD THE UNDERSTANDING OF EVERY LIFE LESSON". He has authored the book "50 TOUGHEST QUESTIONS OF LIFE". He has written songs for Bollywood movies like Wazir and Manjhi, he was later also nominated as Upcoming lyricist for his song Atrangi Yaari.
In an interview with Monideepa Mrinal Roy (The Keen Writer) the versatile Deepak shares interesting facts about his journey of life. Let's know more about him and his life in his own words.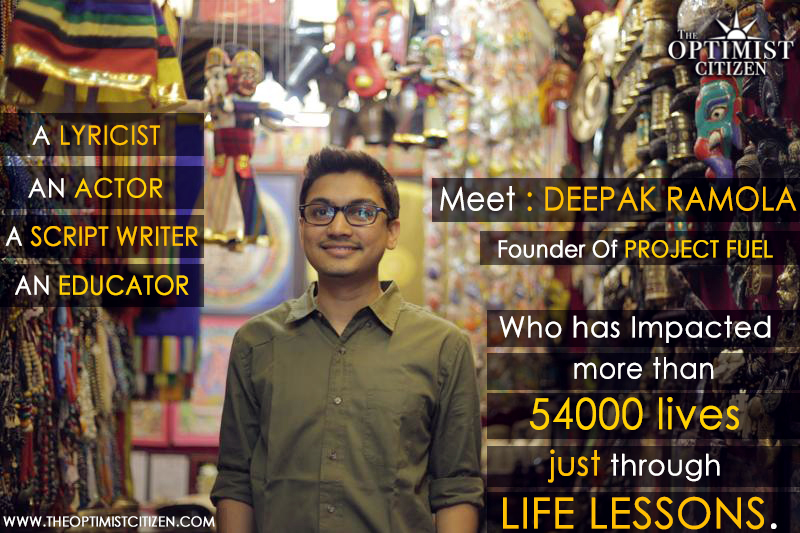 Deepak, thank you so much for this interview. Let's start by getting to know a bit about you. Please tell us about your background.
I grew up in Deharadun with a woman who said she would love education and want her kids to study as her grandmother never allowed her to study.
How did your journey as a poet and a lyricist begun?
My journey as a poet began when I was in School. My Hindi teacher in class 7 is the one who pushed and encouraged me to grow as a poet and a lyricist. I used to listen to radio on my way to school in the school bus and afterwards I used to remember the tune of the song I listened to and remove the original wordings and insert my wordings to it. This was my way of practicing to be a lyricist
Who is the one poet that created an impact on you as a child?
One poet that created impact on me as a child is Maithili Sharan Gupt.
What is the difference between writing songs for Bollywood and writing poems?
Both involve a similar process when it comes to writing. the only difference between writing a poem and a song is that when you write a poem you write it for the audience and the feel of the poem. But, when writing the song one needs to keep in mind the character that the song is going to be featured on. Once you know the character in and out then you sit down to write the song based on it.
Could you please tell us about the project that you run?
I run a project named Project FUEL. FUEL is the acronym for "FORWARD THE UNDERSTANDING OF EVERY LIFE LESSON". Project FUEL is an organization that collects life lessons from people of all ages and backgrounds around the world. It seeks to build a community of young adults who live learn and share in order to make meaningful psycho-social and emotional contribution to themselves and society at large. The vision is to fill the need gap of advices and solutions using the human experience and by making each life count.
At what age did you start Project FUEL?
I started Project FUEL at the age of 17 and since than have been teaching age groups 4-96 for the past 10 years.
What is the one life lesson that is special to you?
I remember receiving a life lesson from a Delhi woman who told me , "If your face can surprise you in the mirror every morning, you are still having a good life".
What is special about this life lesson that you just spoke about?
The life lesson "If your face can surprise you in the mirror every morning, you are still having a good life" travelled to Punjab helped a woman who had not smiled for years after being told she looked ugly while smiling rediscovered the beauty of the smile on her face while looking at it in a small piece of mirror during an activity I was conducting based on this very life lesson.
How can people get in touch with you and your Project FUEL?
People can follow me on Instagram on @deepakramola
They can follow Project FUEL on Project Fuel and on Instagram Project FUEL (@projectfuel) • Instagram photos and videos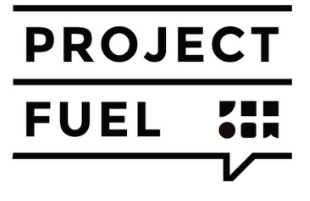 You can purchase his book "50 TOUGHEST QUESTIONS OF LIFE". from Amazon by clicking on the link below.