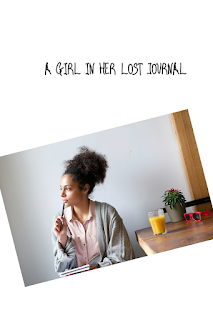 Prologue
Lekha, are you paying attention to the class?, a chalk came flying to her desk bringing her attention back.
Ah, um! Yes ma'am. Sorry. Err oops!
Lekha, what are you doing in the class? Is this the way you behave?
Ma'am I am sorry but I am not feeling well. May I please have the permission to take a half day leave?
Okay? But we must ask your parents to come and pick you up! Please follow me to the office after this class.
Thank you ma'am!, she replied.
She had faked her health because she wanted to be home and wished to be away from bullying. She didn't want to go home either but had no other choice of getting out from school either. She was bullied in school and never got any respect from family as well. She felt alone. She wished to run away.
Her mother had come to pick her up from the school and was annoyed at her. She met her daughter and gave a stern look and asked if she's fine. She simply nodded.
A letter was submitted at the school and she was sent back to home.
Once Lekha and her mother entered her apartment, her mother began shouting and comparing her with her elder daughter, Pushpa. Pushpa was 2 year elder and sincere in her work and had always been obedient. While Lekha, was good in writing and arts but nobody had bothered to support her because it had no definite future.
Lekha had just shushed her mother and whispered that she isn't well and sorry to have disturbed her schedule of meetings at the office. She stood up and waved her mother a bye and locked the main exit area. Lekha ran towards the kitchen for a quick bite and then into her room. She took out her diary and began writing everything she felt. She had named her diary "YAARA". She shared all her memories, thoughts, poems, her everyday activities she had captured. She knew that the diary wouldn't be breaking her trust and wouldn't judge her of what she is today.
Pushpa never believed in writing a diary. She only made it clear to Lekha that writing a diary only meant on holding things and not moving on in life. Pushpa always wanted to study books and be around the theoretical robot life. she had always thought that staging the first place in academics and winning parents heart is the only motive in life.
Lekha was never really interested in studying subjects which could really matter her in future. She always believed that study what you deserve to become rather than having in-depth knowledge of formula in physics and math.
Lekha was always determined to spend an hour with yaara and spill in all her beautiful thoughts.
Pushpa used to always curse lekha whenever she wrote her journal. Lekha had silently just listened to all the rantingsher sister and family threw her up. She knew that her good days will come soon and then she will make everybody proud. She began sharing her poems and words on social media and began to spread love through her words. She slowly began writing for magazines and news paper columns too. She hid about all these from her family. She wanted to prove her family the power of words.
One morning, there was a courier in the name of Lekha. When her parents accepted the letter and opened it, it was from one of the biggest publishers accepting her writing and urging to send the full draft soon. Publishers have requested her to assure her to be their valuable assets. Her parents and pushpa were left with no words to explain. They could simply congratulate her and asked since when she has been writing all these.
Lekha responded, since I was 8. I had my diary to always support me. You people have just hated my work and profession of writing which kept me motivated to write more and more. And here I am today, with a few million blog followers and social media influencers.
Pushpa didn't hate Lekha but never had appreciated her choices of being in the writing field as a professional. But today, when she has seen her standing firm in her own legs, she simply accepted her loss in the race of studies and competition to top the class. She failed in understanding her own love and passion.
Epilogue
Lekha had become the best-seller in the coming months. In one of her book launches she had mentioned "Writing a diary is not holding on memories but it is always moving on with those days which have brought me here.
It is always better to pen down everything because you never know when you need someone in a chaotic world and you find nobody to share things with. Only a journal and your words inside you can understand what you are going through. You must be lucky if you have a bestfriend in the form of a journal.