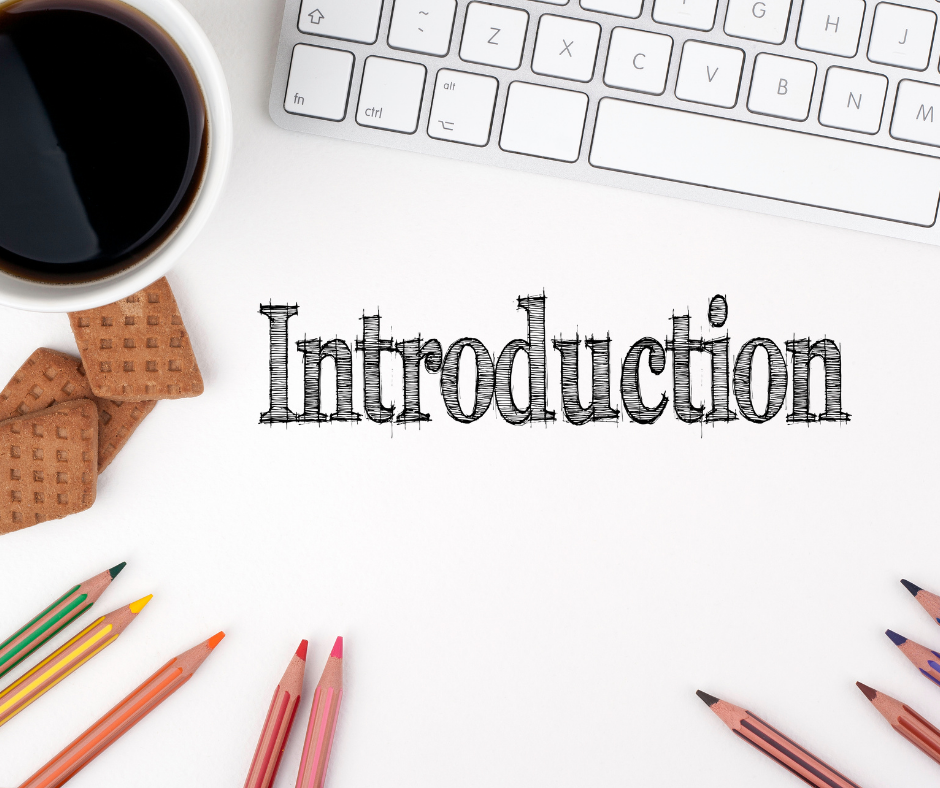 For the week two of the pride month readathon I choose to read the Radio Silence by Alice Oseman. This is a young adult novel published in the year 2016.  Young adult contemporaries are typically not my cup of tea, but this novel garnered such positive reviews, I figured I would give it a shot. 
 I love reading books about characters with passions, especially nerdy ones, so I loved Francis and Aled. I also love that from the off it is clear this book is about a platonic friendship and I really appreciated that. It's so refreshing to see a book about a male and female relationship that is purely just friendship.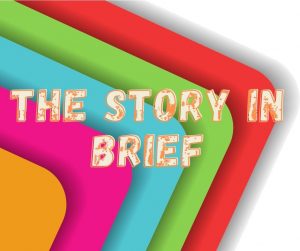 What if everything you set yourself up to be was wrong?
Frances has always been a study machine with one goal, elite university. Nothing will stand in her way; not friends, not a guilty secret – not even the person she is on the inside.
But when Frances meets Aled, the shy genius behind her favorite podcast, she discovers a new freedom. He unlocks the door to Real Frances and for the first time she experiences true friendship, unafraid to be herself. Then the podcast goes viral and the fragile trust between them is broken.
Caught between who she was and who she longs to be, Frances' dreams come crashing down. Suffocating with guilt, she knows that she has to confront her past…
She has to confess why Carys disappeared…
Meanwhile at uni, Aled is alone, fighting even darker secrets.
It's only by facing up to your fears that you can overcome them. And it's only by being your true self that you can find happiness.
Frances is going to need every bit of courage she has.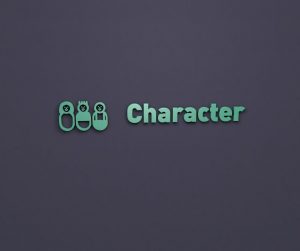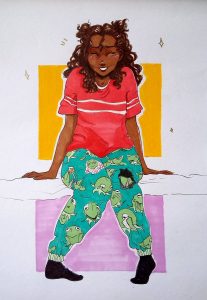 Frances is a self-declared 'study' machine and pretty much only exists on schoolwork, so much that she is School Frances around her friends. Speaking of them, they don't really get Frances and she cannot be herself around them, so these are shallow relationships that make her quite lonely. In reality, Frances loves art and is obsessed with a podcast called Radio Silence, that she geeks out over on Tumblr. It's heartbreaking to see her hide her true passion away at school and convince herself that only her grades and academic achievements matter. However, with Aled, she can forget about that for a while and reconnect with her true self. Frances really grew on me and I wanted to tell her how she mattered outside of school so much. Her love for her favorite thing and fandom filled with a lot of tenderness! The internet is her escape and you can see how not having real friends focuses her only on work, with her art being literally the only possible escape.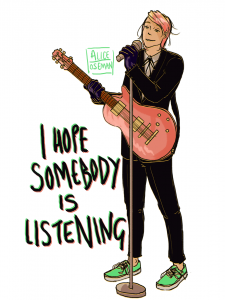 Alend is a rather quiet guy with anxiety that creates the Radio Silence podcast. That's how he coped with everything going on in his life and it truly gives him so much strength. He remains anonymous and that's what enables him to truly bare his soul in the episodes he makes. I love how he talks about being heard in his podcast, as I relate to the feeling of never being noticed due to being anxious and shy. At heart Aled is very soft and a great friend, but he is also struggling with his abusive mom, missing sister and his best friend that he has feelings for. I just felt really sorry for him, especially later when he deals with some pretty bad hate directed at him. I'm not 100% happy with how he lashed out, but I think it made sense for him. Still, he accused Frances of things she didn't do and really hurt her, yet his apology comes a bit too late, when Frances was apologizing a hundred times before hand.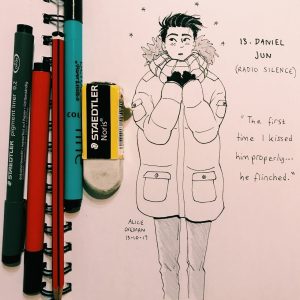 Daniel gets top grades like Frances and is head boy, which is why they often meet each other – but don't quite like the other. However, due to Daniel being Aled's friend, they involuntarily grow closer and find out the other person isn't as bad as they assumed. Daniel grew on me, when he set out to help Aled, because it showed that he does care and is not always his perfect self.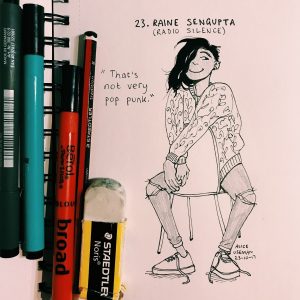 Raine is the only person in Frances friend group that she actually somewhat likes and later becomes a real friend, that she can be herself with. Raine is self-confident and brash, but deep down has a good heart, so she really grew on me!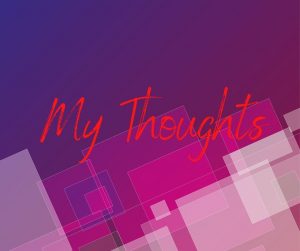 I'm so glad I read Radio Silence. I loved almost every single bit of it. First of all, it's diverse. There's gay characters and bi characters and lesbian characters, plus there are POC. The main character is a black, bi girl who is top of her class and obsessed with a Youtube series and she's just the girl from next door being awesome. Really, I'm a bit in love with Frances. And though she's bi and some of her friends are gay or lesbian, this is not a coming out story, but sexuality is just handled like something normal (which it is). The characters are just the way they are, and basically everyone just accepts them as they are, they are normal teenagers living teenagers' lives. A lot oft he story is about the Internet, the good and bad sides it has and everything is so real. I could identify with so much during the whole story, because I'm a lot on the Internet as well, I saw facettes of myself in every character and that's what made it so real and wonderful to me. I read the book in two sitting, because it was such a true, fascinating and realistic read and Alice Oseman has a very fitting writing style. It matches with the whole atmosphere of the story. The plot was also great and plausible, made even better through the characters. All of the main characters had a great character arc, developing from awesome to even more awesome. And what I maybe loved the most, is that everything is about friendship. Romance is nice and good, but the friendships portrayed in Radio Silence could also exist in the real world.
The book has strong themes of friendship and self-identity. Frances struggles to make friends at school because she is seen as a purely academic person, when in reality she's just a regular teenager. After she meets Aled, the creator of the podcast, she finally has a friendship in which she feels truly like herself. For once, she has someone that she relates to and who knows her well.
The way in which friendship is depicted throughout the book is accurate and realistic. Frances and Aled are not perfect, nor is their friendship. There are many raw moments in the book where their friendship gets rocky, which ended up making the book feel much more real. Too often, best friends in the media are portrayed as perfect people who understand each other completely. They never fight or get into misunderstandings. This book doesn't do that. Despite them being close friends, their relationship is not perfect and things still go wrong.
The story was personally relatable, as I too have struggled with self-identity and finding people with whom I can be my true self. I think that these are pretty common problems for people my age, which is why I would recommend it to other high schoolers. The themes of friendship are also relatable, and at many points in the book I found myself comparing my experiences with friends to what Frances and Aled were going through. The book shows that friendships are not perfect, but they are worth sticking around for.
Radio Silence's message is that it's okay to not know who you are or what you want to do. I think that's a powerful message, especially for teenagers who have to make important decisions regarding where they want to go to college and what they want to study. The book shows that school is not everything, and there are many options out there for what to do with your life.
The writing style also felt very real. It wasn't trying to be young and cool, but instead fitted references in smoothly. The dialogue was awesome. Normally I find that first person perspective can be clunky, but I thought Radio Silence wouldn't have worked any other way. Frances had a great narrative voice.
If you're looking for an empowering read about making your own decisions and living your best life for you, then Radio Silence is the right pick. Alice Oseman is a superb author and I can't wait to read more by her.